Dr Samantha Miller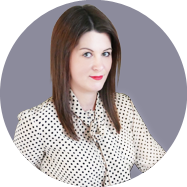 GMC number: 7561464
Dr Samantha Miller studied medicine at the University of Glasgow. Since graduating, she has worked as a clinician all over Scotland. She also has an additional undergraduate degree in Anatomy and Neuroscience from the University of Glasgow.
She works part-time for the NHS as a Specialist in sexual and reproductive health, and often provides emergency cover in obstetrics and gynaecology and general medicine.
Dr Miller works as a medical copywriter and editor for Dr Felix, breaking down complex medical topics into easy-to-digest information for our patients. She is passionate about her field so when she is not in the clinic or doing editorial work, she also teaches medical students from across the UK.
Dr Miller's areas of expertise include medical education, sexual health, obstetrics and gynaecology, and she has a special interest in psychosexual medicine. She is currently undertaking postgraduate professional qualifications in sexual and reproductive health, and in psychosexual medicine.