How We're Having Sex, from Chile to China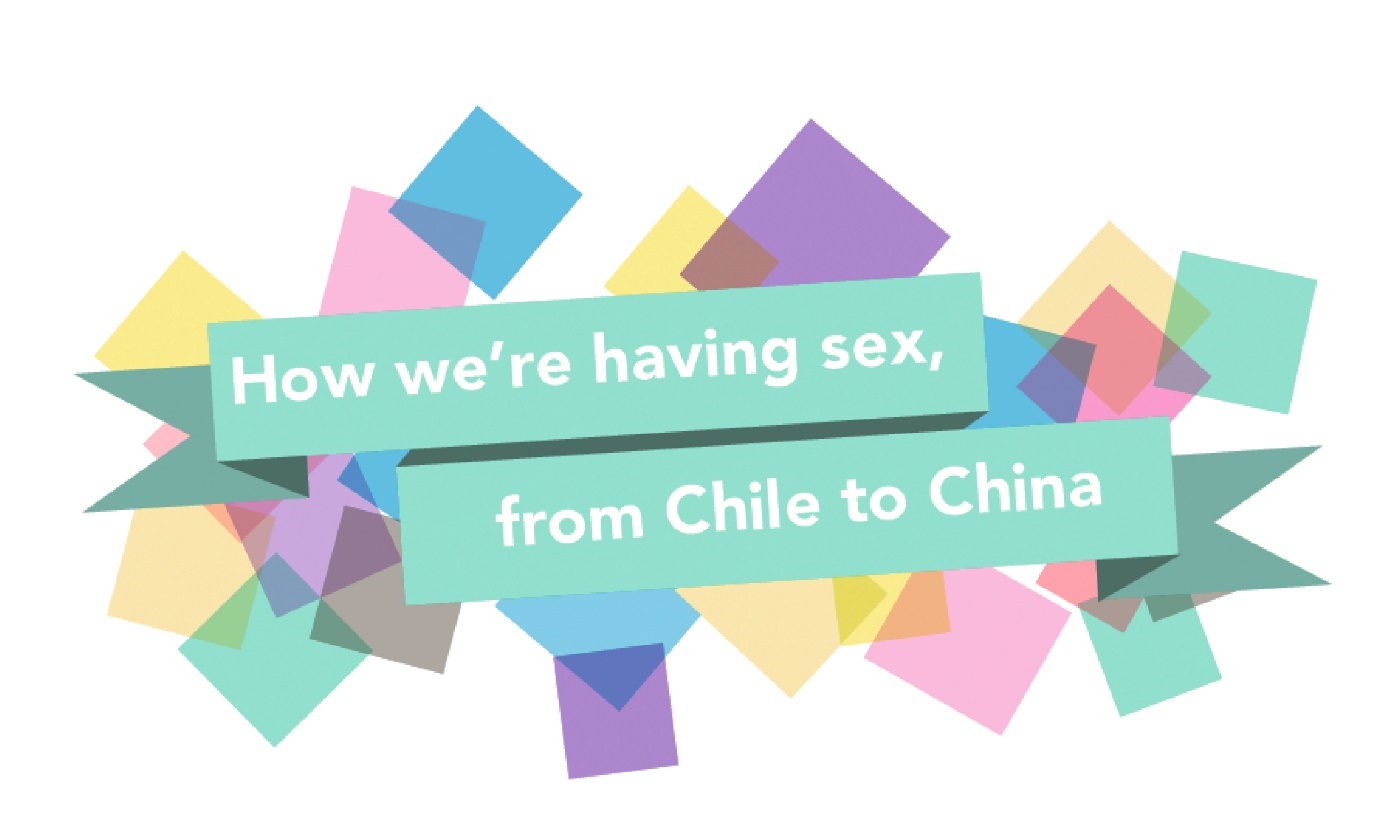 Our personal traits can differ wildly based on who we are. How we look, how we eat, how we interact – they're all heavily influenced by gender and nationality. That extends to sex too. In fact, humans have never been more different in how we're getting it on with each other. Dozens of studies, over as many years, have shown our sex lives are becoming more and more diverse.
There's a vast array of data available, and it makes for some interesting findings. So for the first time, the team here at DrFelix has brought it all together. It shows what our most intimate moments in the bedroom – and elsewhere in the house for that matter – might involve, depending on whether you're a gay woman from Mumbai, a straight man from Melbourne or a married couple from Milan.
Order safe treatment for chlamydia
Azithromycin
from £13.95
Doxycycline Antibiotics
from £8.95
View all treatments
Doing it Greek or keeping it Canadian?
The data reveals some interesting patterns of sexual activity in various corners of the world. It shows that some groups of nations aren't just linked by social factors and geography; they get up to the same kind of stuff in the bedroom too.
The major English-speaking nations of the UK, USA, Canada, Australia and New Zealand, for example, share more than just a mother tongue. They're also where you'll find the most sexually adventurous people on the planet. English speakers like to get kinky; more people have used a blindfold or masks during sex in these countries than anywhere else. More English speakers use lube than in other countries. And far more English speakers use vibrators. The trend is reflected in their shopping habits too; more Google searches for "sex toys" come from these nations than any others.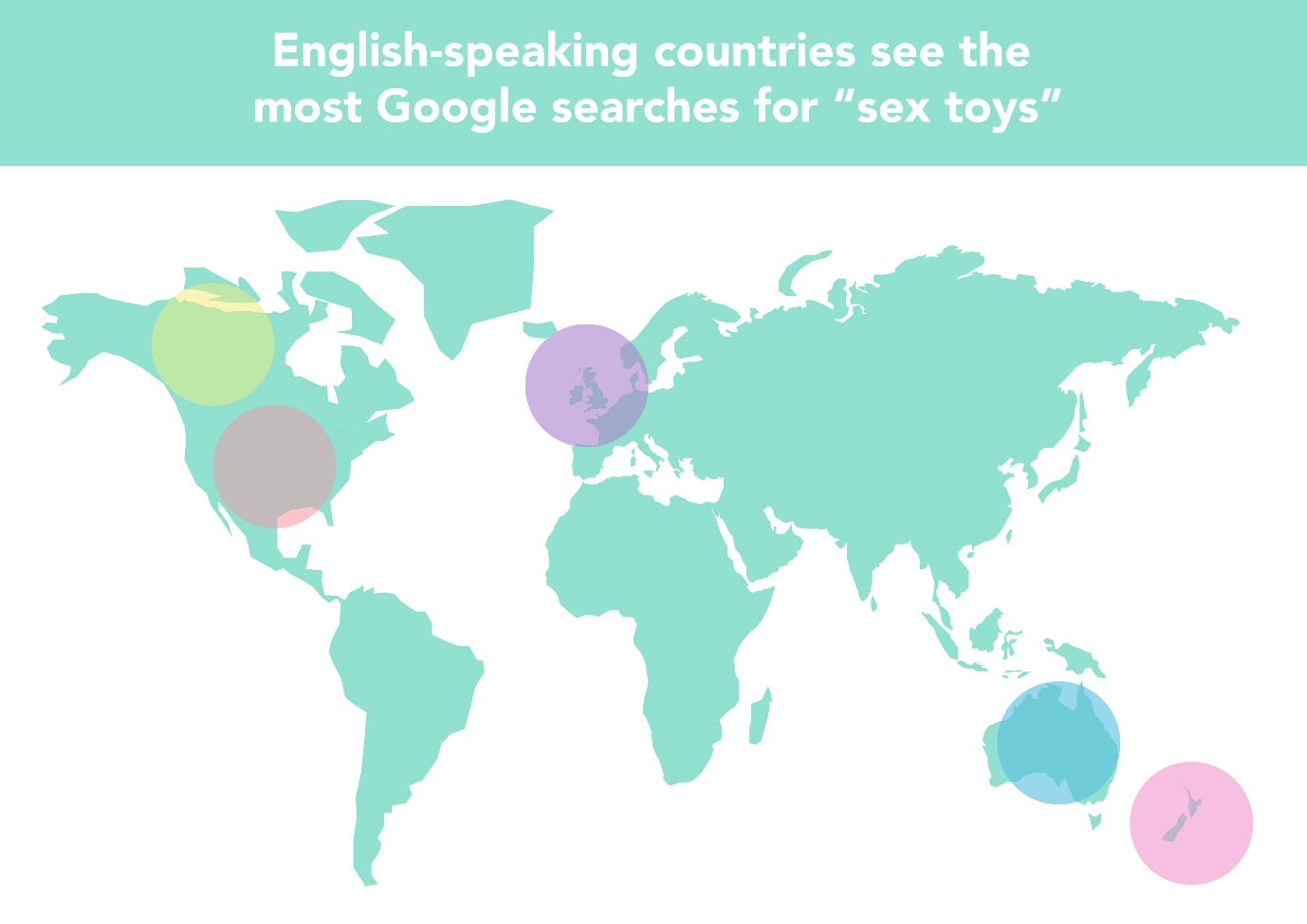 The LGBT community is also the most strongly represented in these countries. More people have had a gay experience here than anywhere else – an average one in every five people across the English-speaking nations (20%). Australia takes home the LGBT trophy though; 22% of Australians have shared an intimate moment with somebody of the same sex, compared with a global average of just 12%.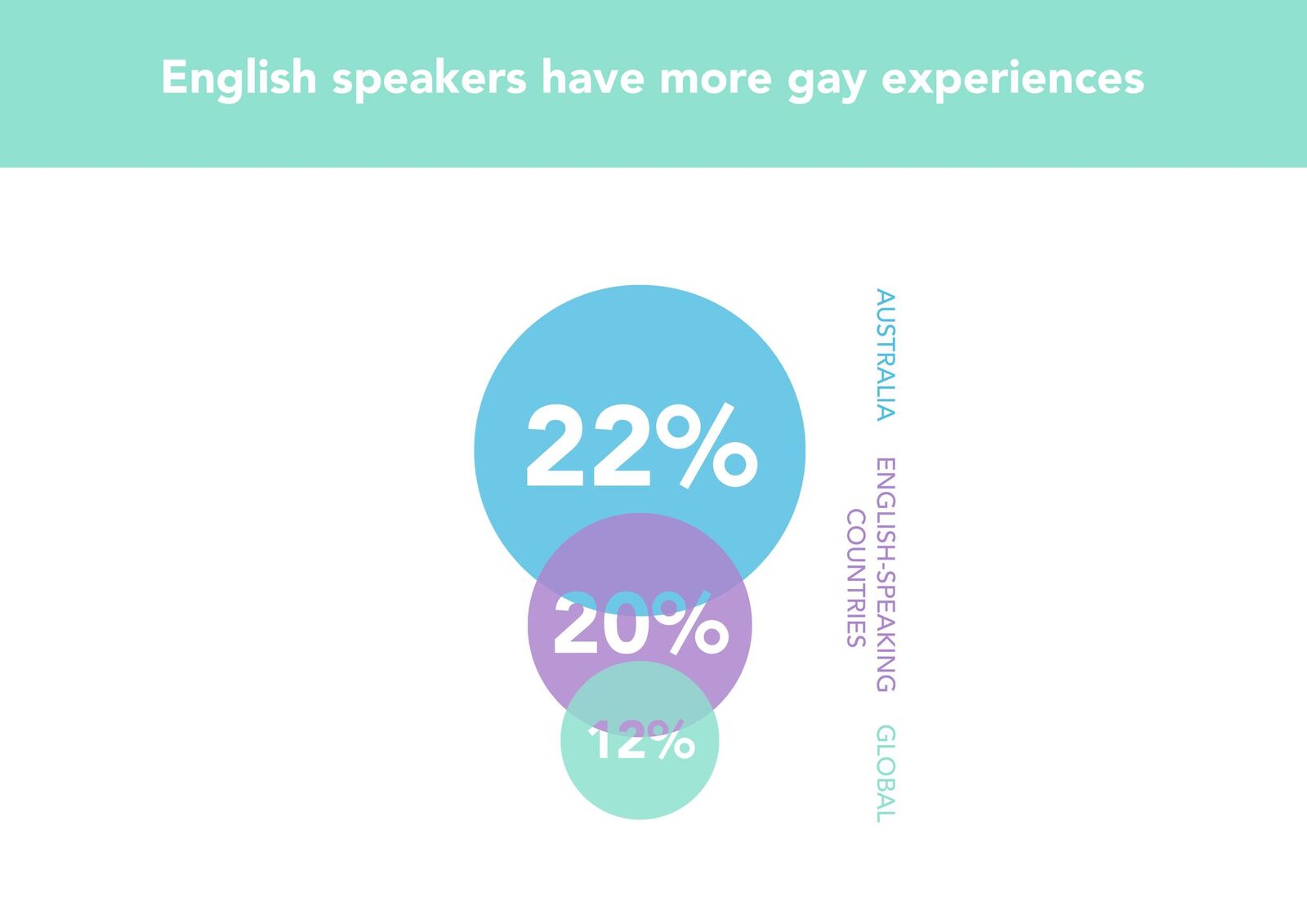 Then we take a look at how your nationality might influence who you sleep with, and there are some juicy findings here too.
The nationals of Denmark, Iceland, Norway and Finland are generally pretty content with their lives; these countries rank first, third, fourth and fifth on the World Happiness Index respectively.
It's intriguing, therefore, that these very same countries (in almost the same order) are where the most married couples are getting it on with other people. A whopping 46% of Danish people say they've had an extra-marital affair. In Norway, it's 41%, and in Iceland, 39%. In Finland – 36%. Which means if you're an average Scandinavian and you know ten married couples, four of them are probably cheating on each other. Whether that's what makes them so happy remains to be seen.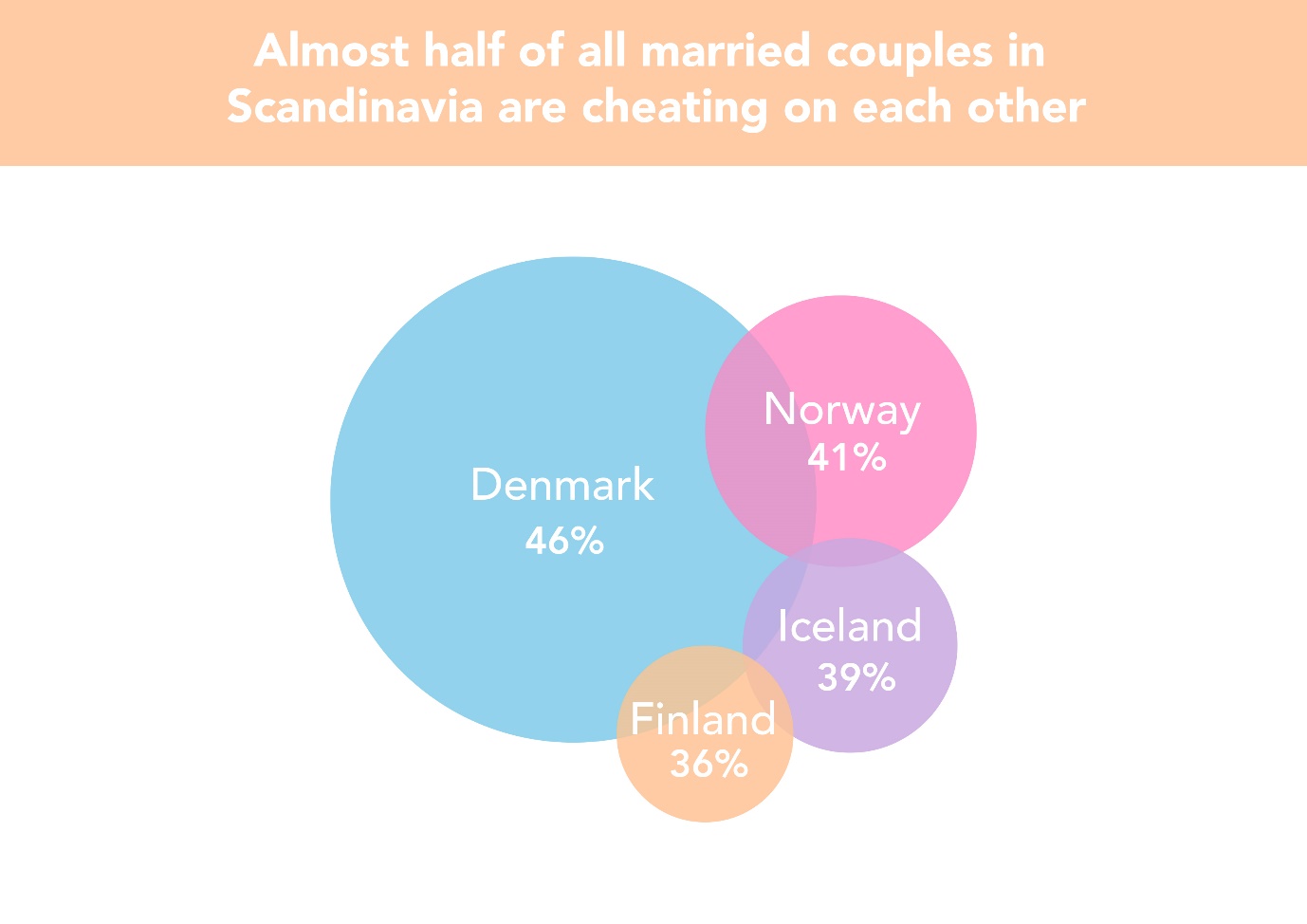 It appears that Scandinavians are the world's most promiscuous people too. The neighbouring countries of Denmark, Norway, Sweden and Finland are where the most people have had a one-night stand (around two thirds of the population in each country), compared to a global average of only 44%. Single life, it seems, is pretty good in Scandinavia.
There's a reason Europeans refer to anal sex as "doing it Greek". Greeks, along with the similarly sun-kissed Chileans, Italians, and Croatians, are top of the list of anal sex aficionados – 55% of Greeks have tried it at least once.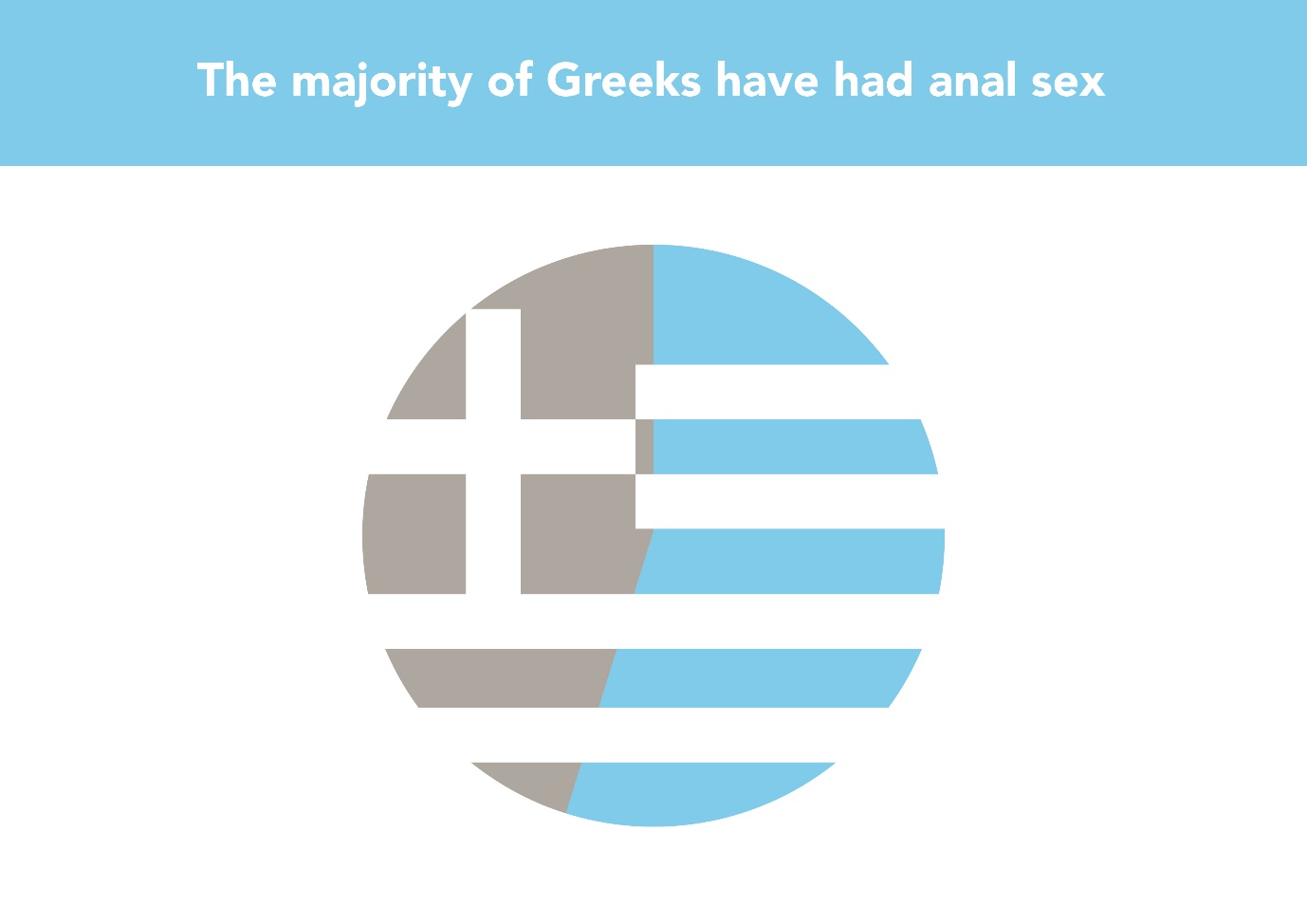 That doesn't mean to say it isn't popular elsewhere in the world though; more than a third of people globally say they've "done it Greek".
Some nations, however, are happy with less adventurous sex. Indians are the least likely to have had a sexual experience beyond "normal" intercourse; two thirds say they've never had anal sex, a threesome, or used any kind of sexual aids like toys.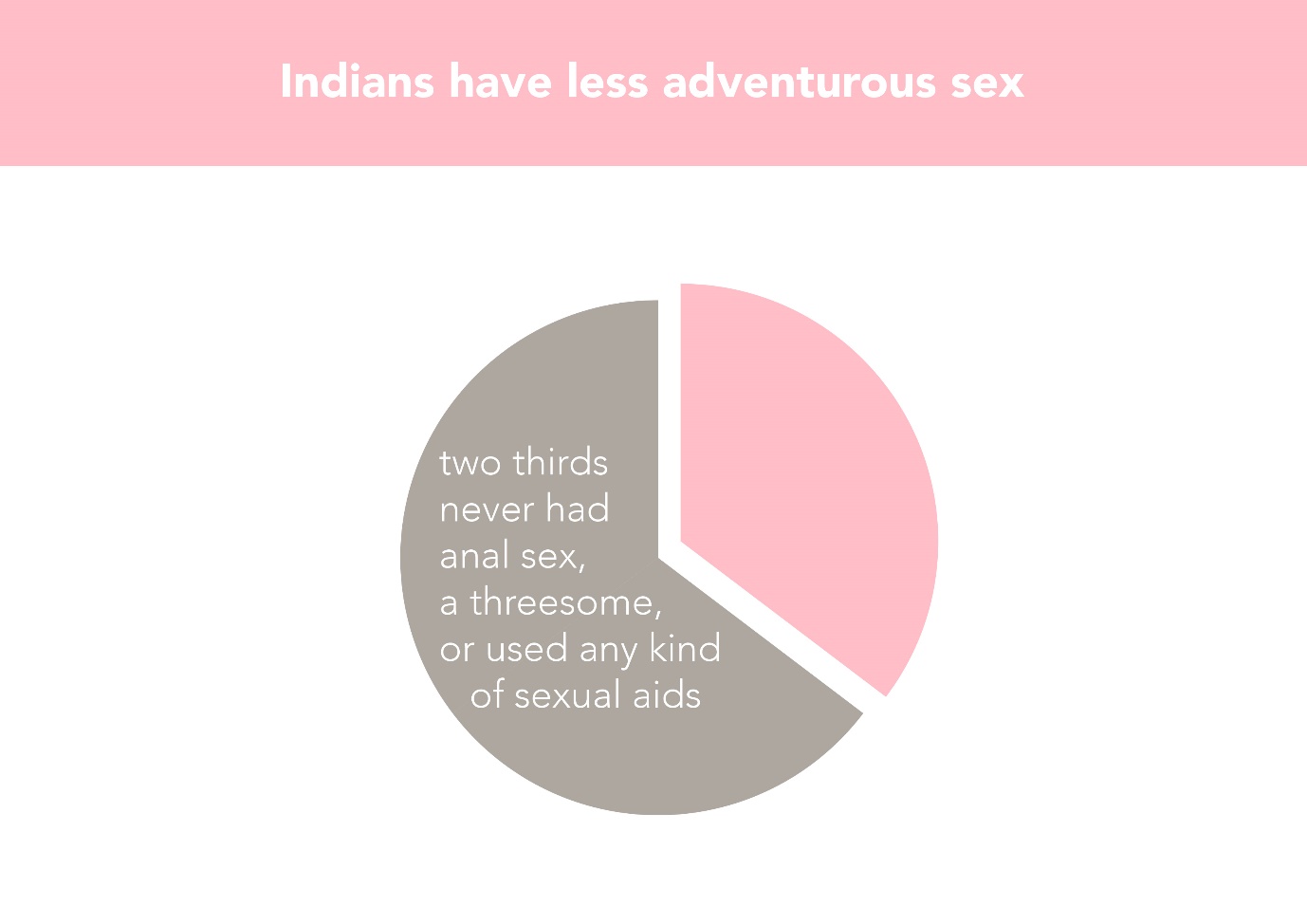 But that doesn't mean to say they're unfulfilled; Indians are some of the most contented people with their sex lives in the world. 61% said they're "fully satisfied" – beaten only by Nigeria and Mexico.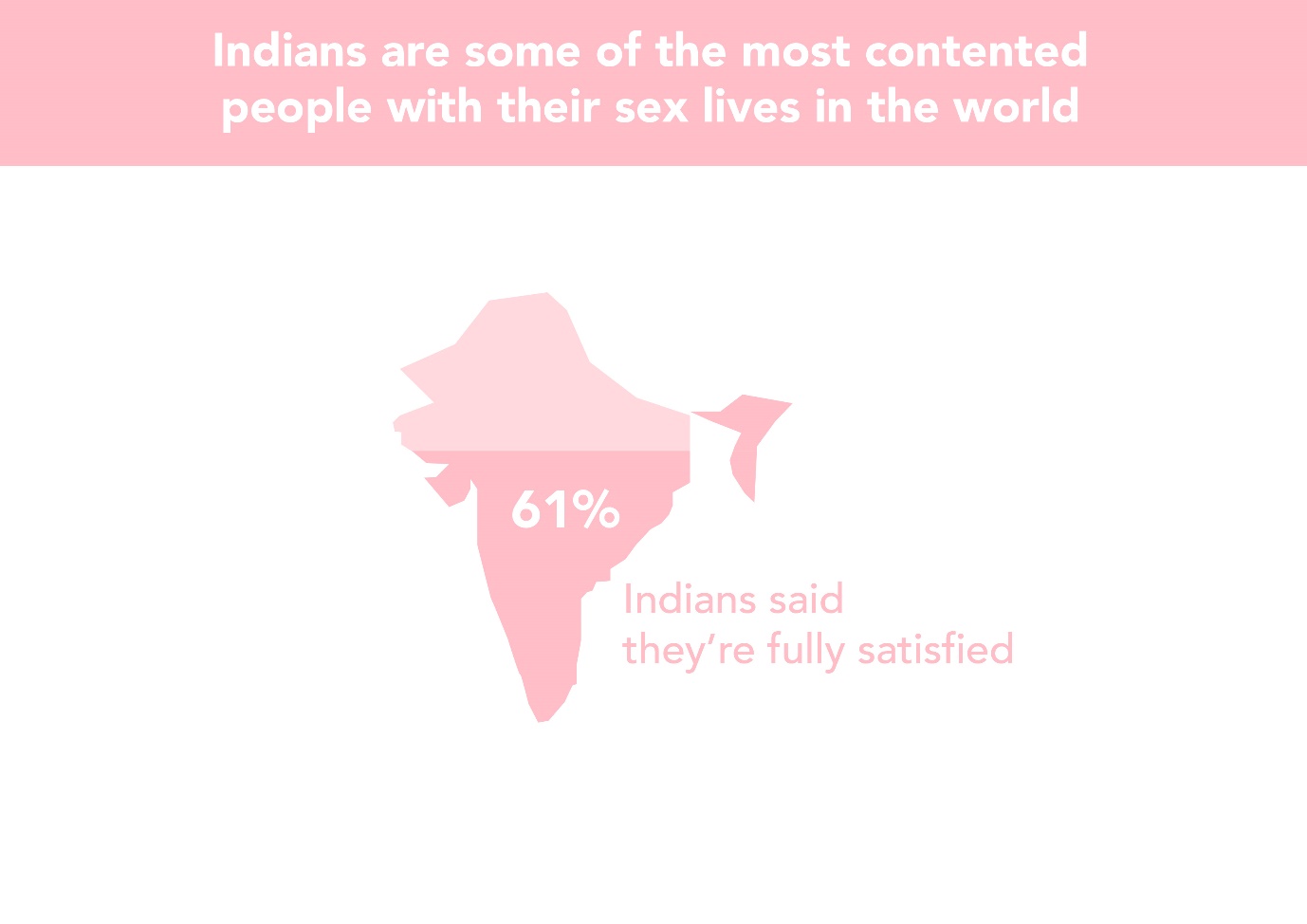 Men are from Mars…
If there's one thing most of the world's population might agree on in the bedroom, it's a predilection for using sex toys. We've always liked to jazz up an intimate situation with a toy; the first known dildo predates the bible by about 10,000 years. Men and women seem to be equally fond of sex toys; exactly half are bought by men and half by women. But that's where the gender similarities end. Men and women, it transpires, have very different habits, tendencies and preferences in which sex toys we use and how.
Like these ones:
Men are far more likely than women to buy fleshjacks and fleshlights, sex toy accessories, small condoms and realistic sex dolls. Women, on the other hand, buy more novelty gifts, halloween costumes, body paint & rude food, plus sized basque and corsets, and nipple tassles.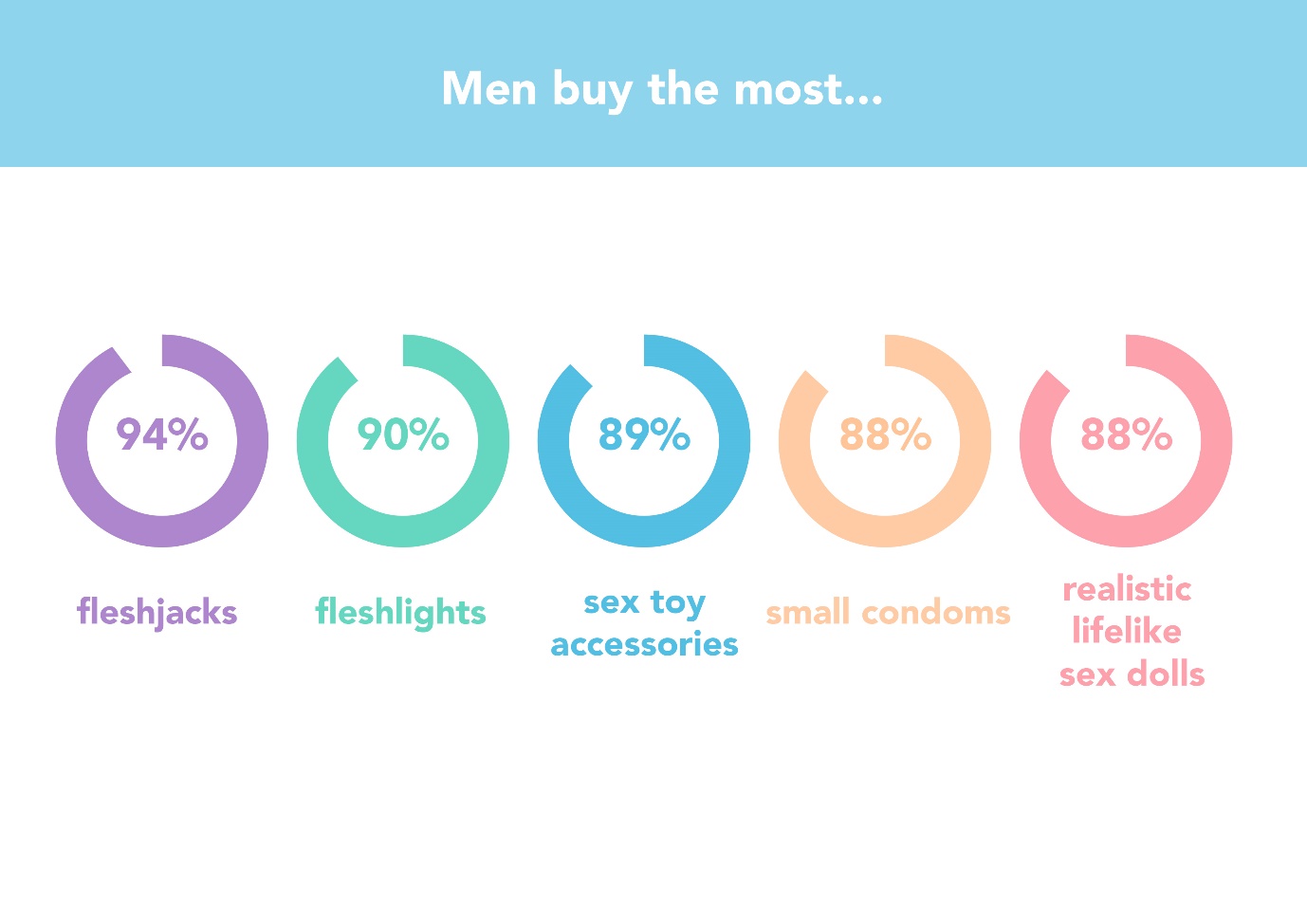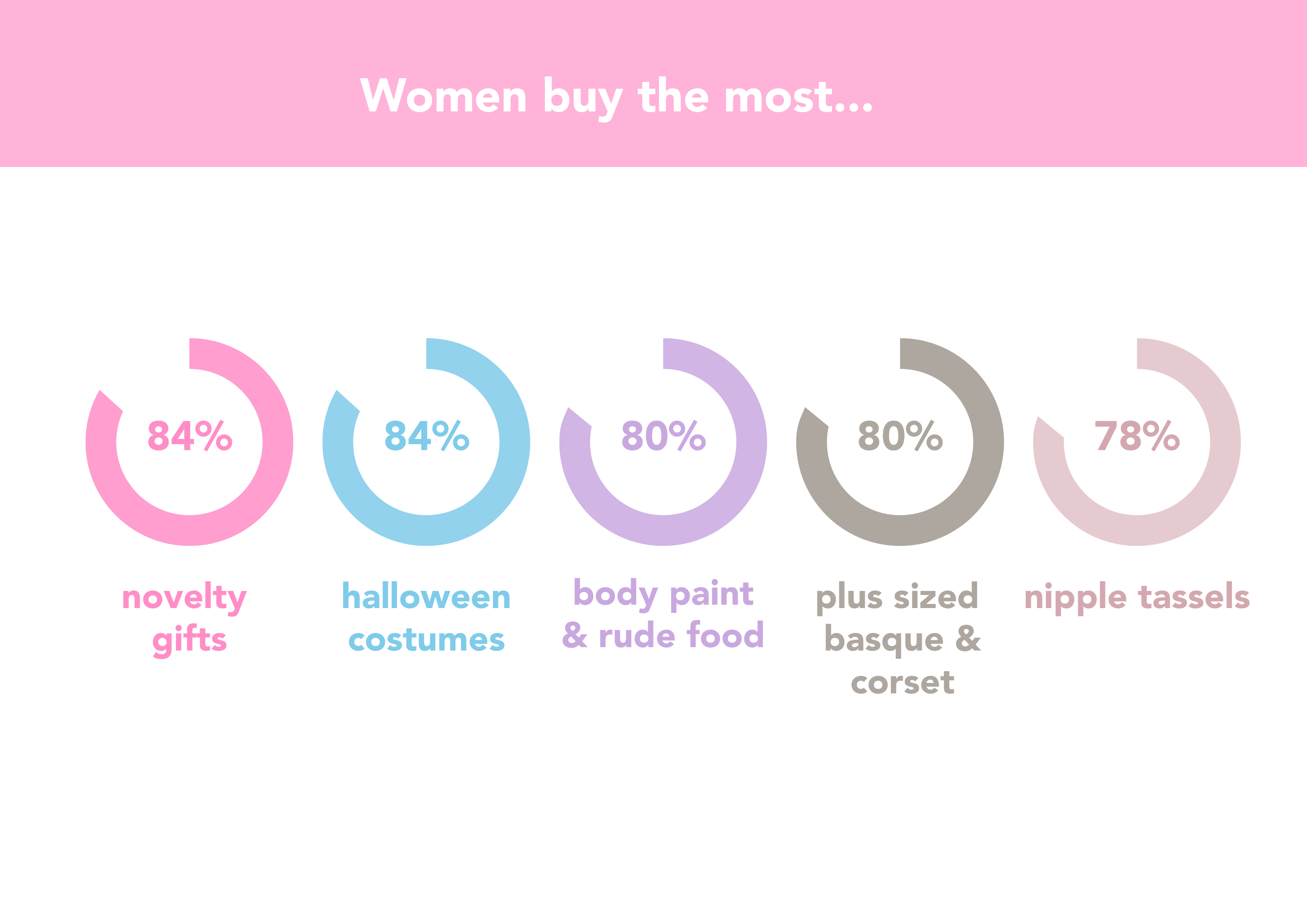 Both men and women buy lots of lube, but curiously, men are more likely to buy lube when they're single, while women are more likely to buy it when they're attached. That could suggest that men, unlike women, anticipate having the most sex before they meet that special person. Men seem to be ready for more adventurous sex when they're single too, as that's when they're the most likely to buy anal sex toys. Women, on the other hand, tend to save certain kinds of sexual aids for until they meet that special person. They're far more likely to buy anal sex toys, for example, once they're attached. Almost one in ten single men (8%) even buy sexy lingerie in case of an unexpected romantic encounter.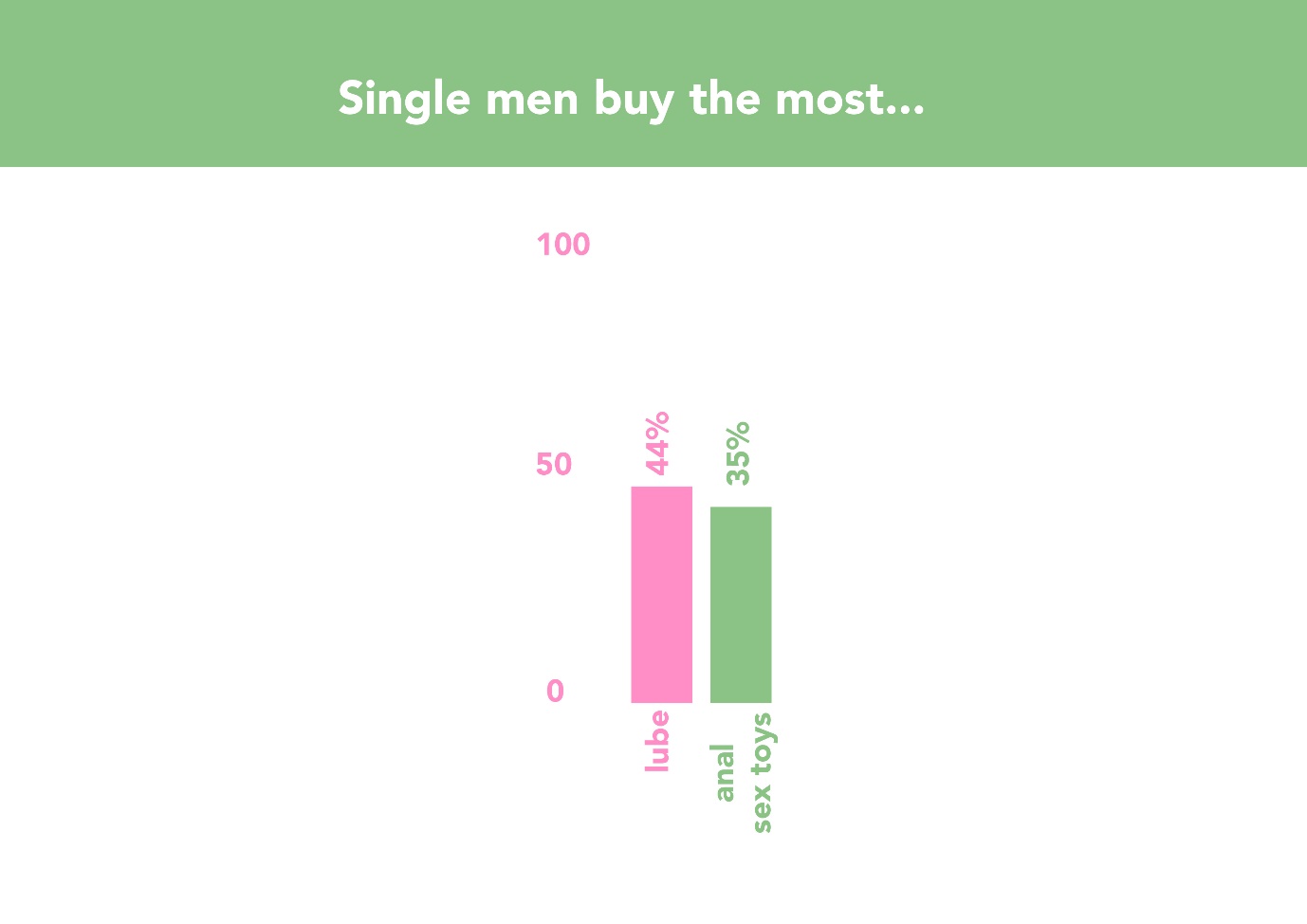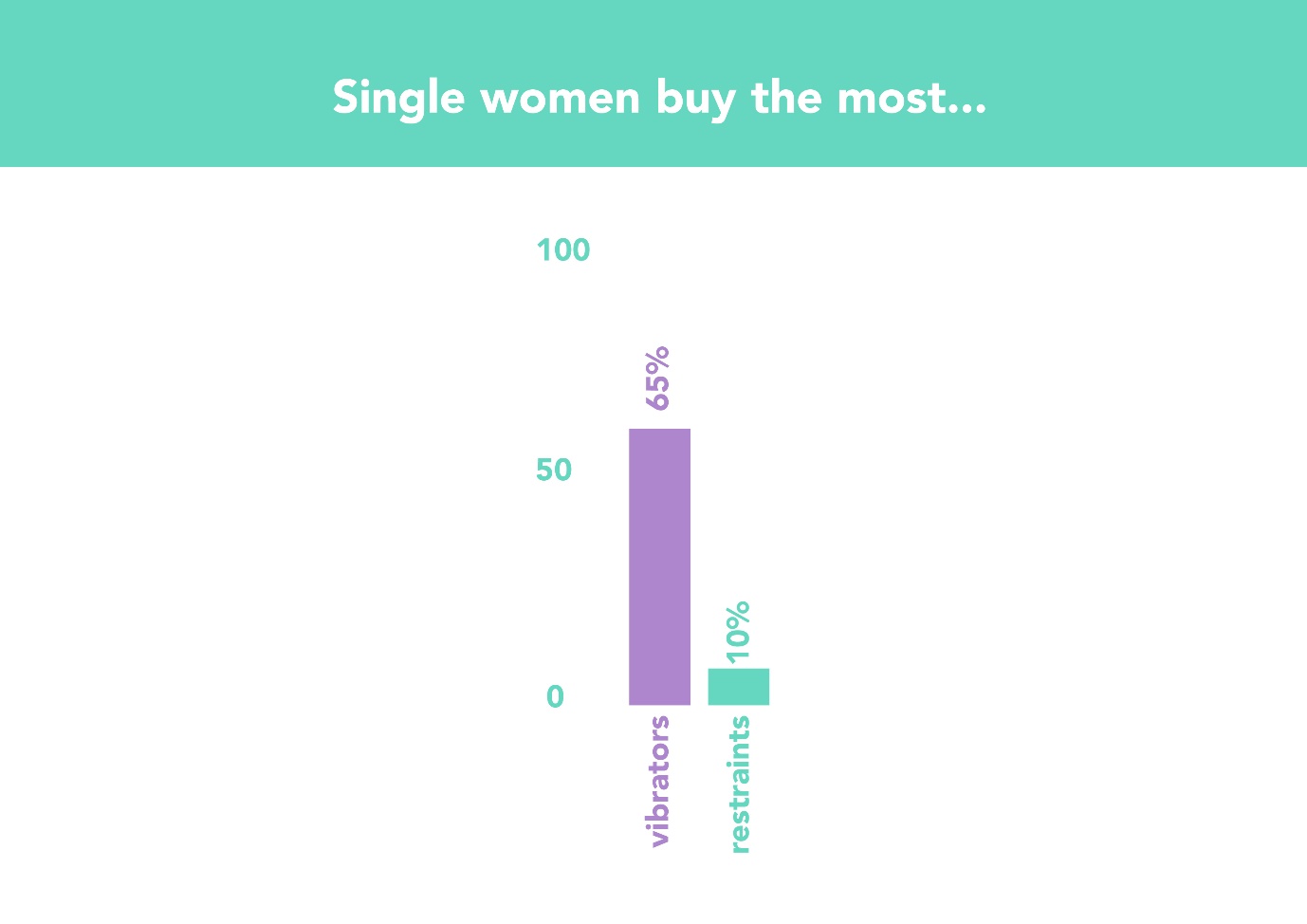 People like using sex toys alone just as much as with other people. Two thirds (66%) of single women buy vibrators, and the vast majority of men – 78% – say they would consider buying a sex toy for solo use. Almost as many men – 68% – wouldn't mind if a woman used a vibrator on them either.
There are the odd few people who don't agree though; 4% of people think those who own sex toys are "weirdos".
Pretty much everybody likes to masturbate too. In the USA alone, there are almost 800,000 people masturbating at any given moment. That's a lot of people. But how and where we do it can differ significantly.
Slightly more men masturbate than women – 95% to 89%. Women, however, are much more likely to use a toy while masturbating; 53% of women use a vibrator, compared to only 17% of men.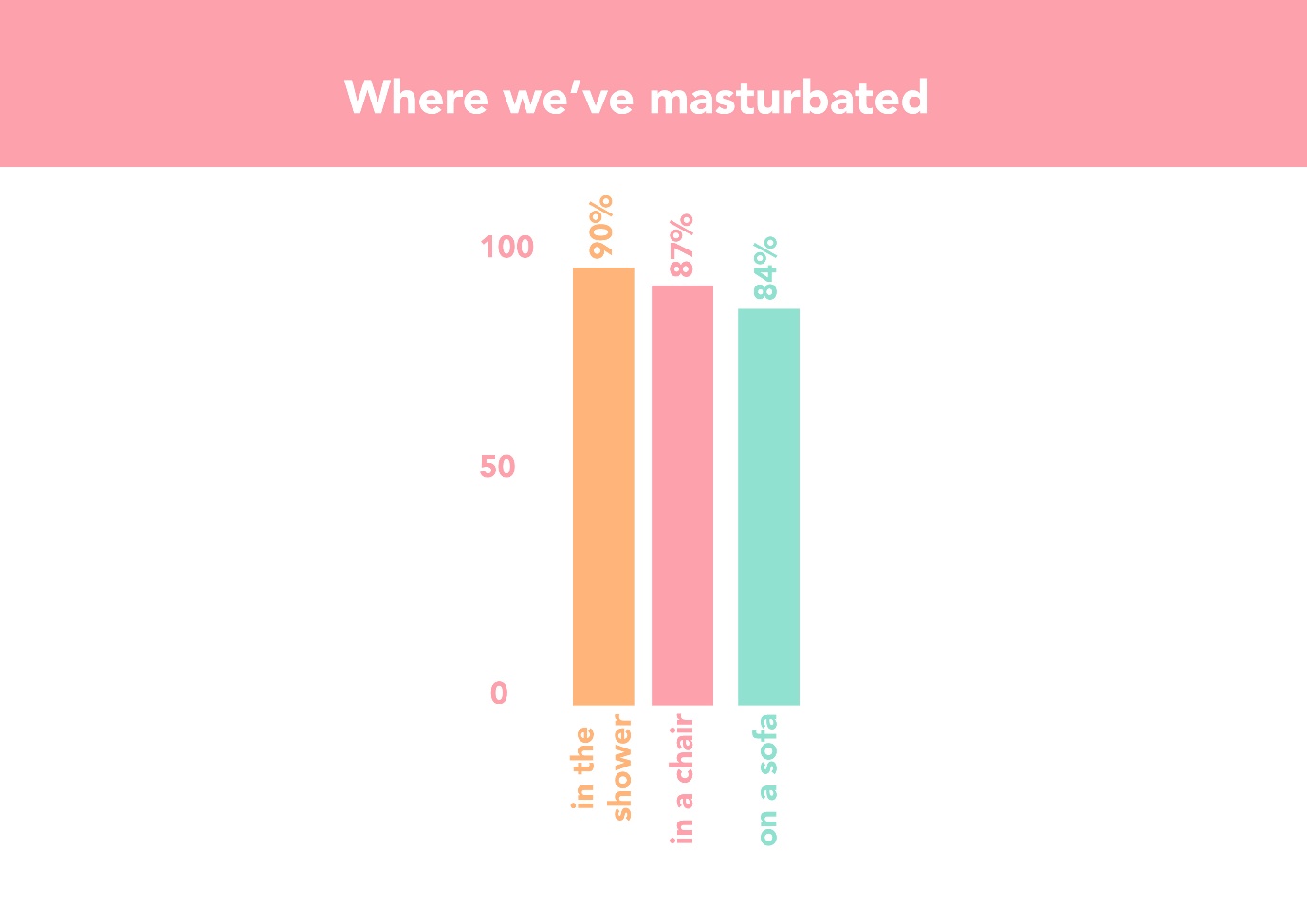 Most men have one thing in common; they like the thought of oral sex. It's the most popular masturbation fantasy among men (for 88%). For women (85% of them) it's sex in a romantic location. Most men also fantasise about sex with two women (85%), sex with somebody they know besides their partner (83%) and sex in an unusual place (82%). Most women fantasise about sex in an unusual place (82%), oral sex (76%) and performing oral sex on a man (72%).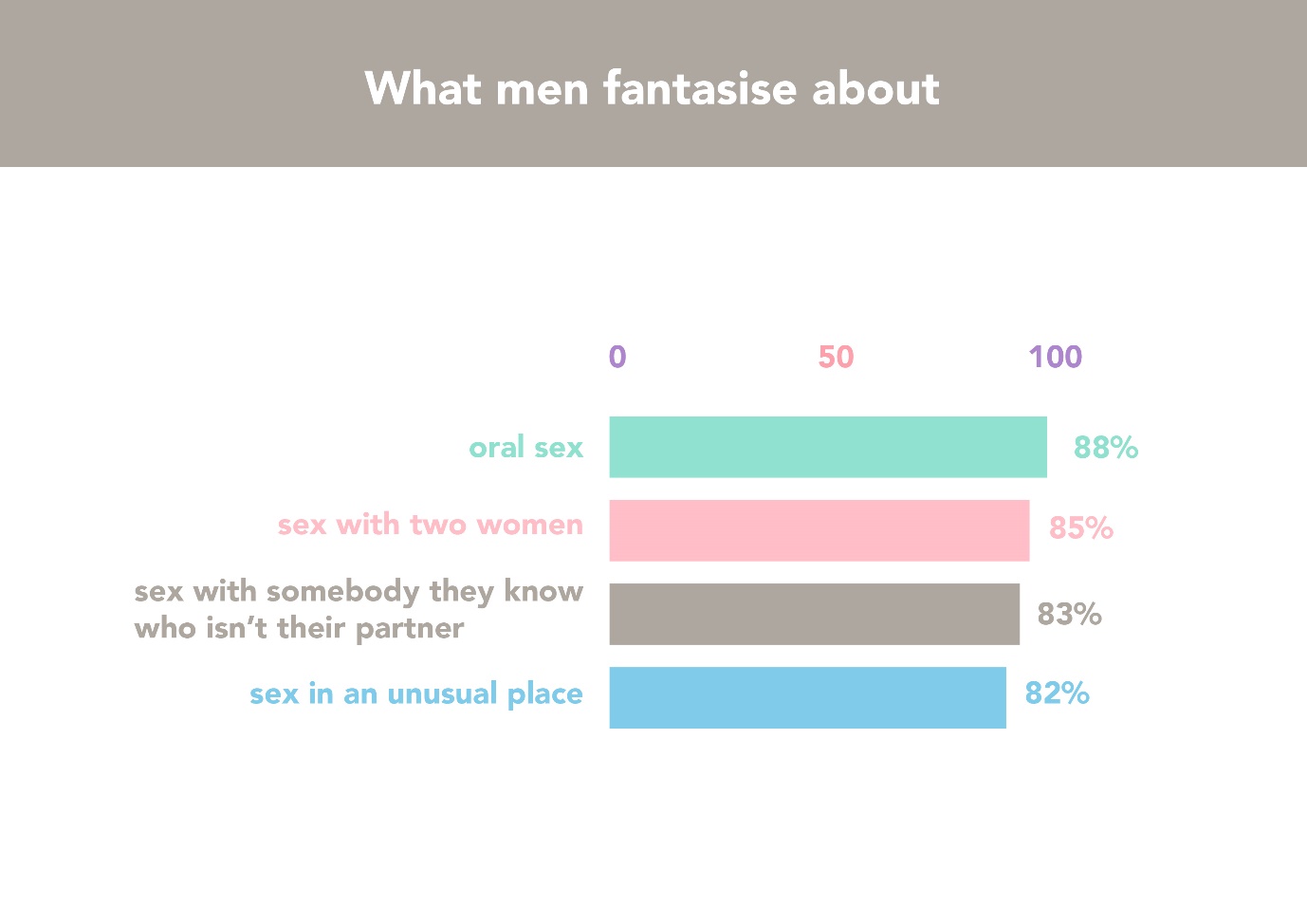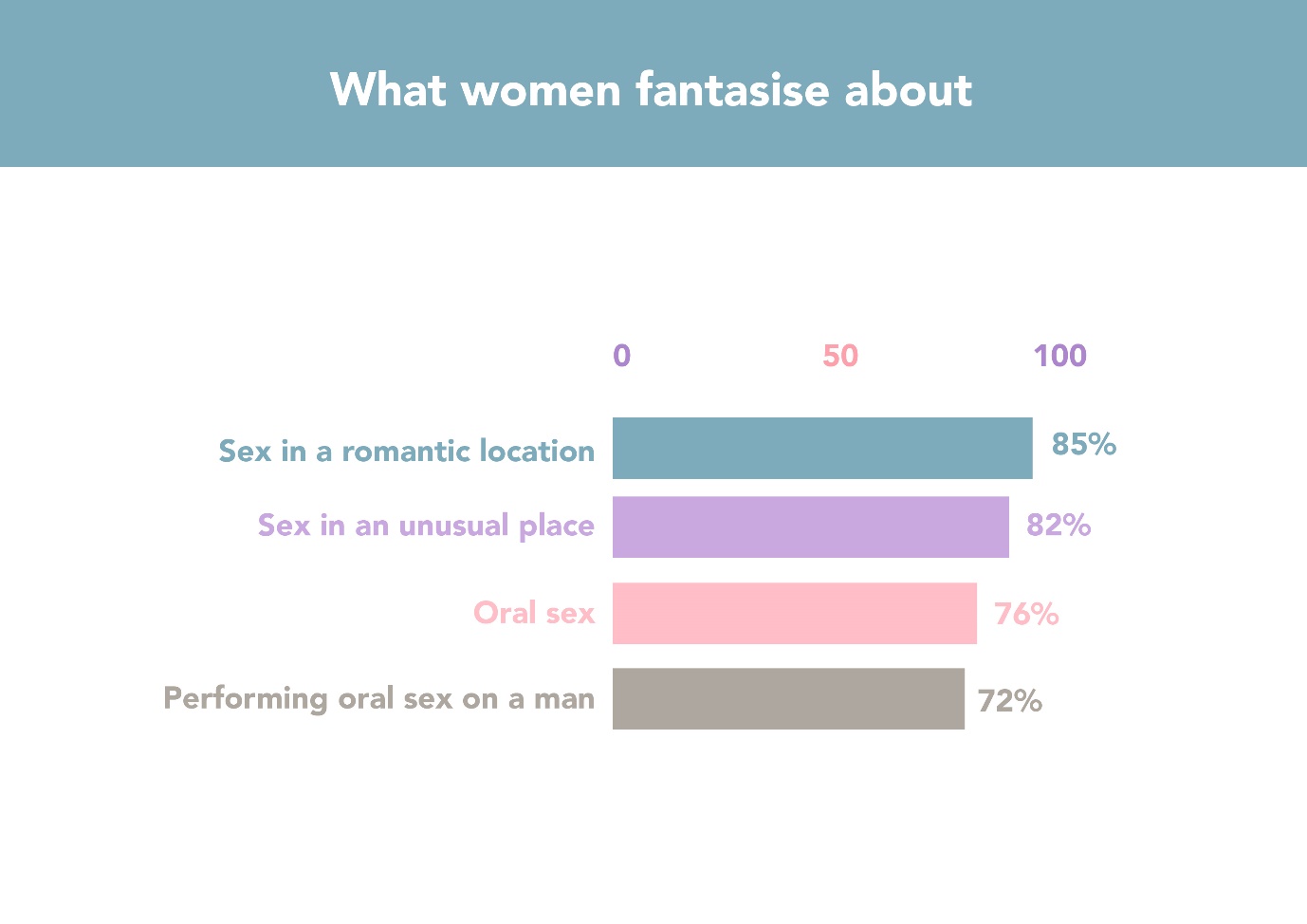 At Dr Felix, we promote safe and healthy sex. The number of sexual partners has increased on average therefore it is more important than ever to look after your personal health and get tested regularly for STIs. Dr Felix offers discreet and confidential medical services for a range of Sexual Health matters including treatments for Erectile Dysfunction such as Viagra, Sildenafil, Cialis, Tadalafil, Levitra and Spedra. We also offer treatments for Chlamydia and Genital Herpes along with test kits for the most common STIs. All our items are sent in plain and discreet packaging. Visit DrFelix.co.uk today to see how we can help you.
Methodology
There are lots of studies done focusing on various aspects of our sex life yet it still remains a taboo subject and a lot is still to be learnt about human sexual behaviour. Our team spent 3 months researching a list of scientific and non scientific studies to filter out interesting data which may shed light on sexual behaviour across the world. The result of this study has been presented by visualising the data and making this an informative and entertaining read. Whether you identify with some of this or not, our sole aim is to present the data gather in an objective way. Any questions related to the study can be asked by contacting us via email only through our contact us page.
Permission To Use This Content
The images and results of this research study can be used by anyone interested in the material. Dr Felix gives full permission for any websites to use these images; however, in return we request that you properly cite the original source by linking to this page so users have the chance to read more about this study. Where possible please also credit our brand name "Dr Felix" by linking to home page www.drfelix.co.uk as the author of the original works so our team is properly attributed for compiling and sharing this content.