Virginia Chachati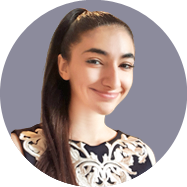 GPhC Registration number - 2087654
Virginia Chachati studied her Master of Pharmacy degree at University College London, School of Pharmacy. Since graduating, she has worked as a Community Pharmacist in independent and NHS pharmacies, serving the public and training future Pharmacists.
She is passionate about travel health and has established several successful travel clinics in prominent Pharmacies across London, England.
Virginia works as a medical copywriter and editor for Dr Felix, breaking down complex medical topics into easy to consume information for our patients. When she's not in the Pharmacy or doing editorial work, Virginia spearheads a travel health blog as part of her work providing public access to accurate travel health information.